CONDUCTING A SCHOOL SAFETY ASSESSMENT
BUILD CAPACITY ON ASSESSMENTS
The tools made available in this toolkit form a user-friendly system that can contribute significantly to school zone projects. This section describes how to build and develop assessment teams and make the most of their skills when it comes to behavioural and infrastructure data collection.
iRAP WEBINAR TRAINING ON SR4S
Project partners responsible for Star Rating for Schools data collection are required to attend formal training delivered by the International Road Assessment Programme (iRAP) or a SR4S Lead Partner.
iRAP offers an online webinar course aimed at building professional knowledge and up-to-date understanding of infrastructure risk as well as developing the skills needed to perform iRAP assessments. In an online environment, participants can join live webinar series or complete the self-paced video course. The webinar training includes 4-8 hours of classes plus approximately 6 hours for assignments. Different training arrangements require a separate agreement with the SR4S Secretariat.
To register in the SR4S courses, the attendee must fill in the registration form (English or Spanish). FIA members are exempt of training fees, so in Payment Method the option "iRAP project" must be selected, and in the Comments the information that the attendee is a FIA member must be included. They will receive information on how to access the learning platform within 24 hours.
The course is suitable for technical officers, engineers and road safety advocates. Experience in data collection and analysis is recommended but not mandatory.
The curriculum includes:
Introduction to iRAP and assessment methodology
Background of SR4S and programme overview
Introduction to road attribute coding
Reporting assessments and projects
Practical survey, coding and Star Rating for Schools activities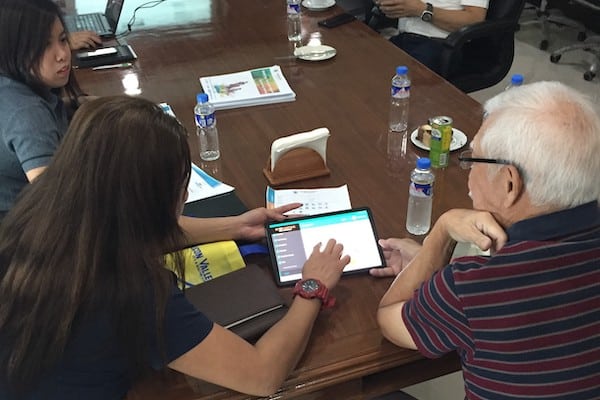 CAA SCHOOL SAFETY ZONE ASSESSMENT TOOL TRAINING
Anyone can use the CAA School Zone Safety Assessment tool. At this time, administrators of the tool must be a member of the Fédération International de l'Automobile (FIA). However, Clubs are encouraged to work with stakeholders. In fact, one CAA Club is in talks to share the tool with a local school board in return for logo recognition and access to the data.
Those interested in accessing the CAA School Zone Safety Assessment tool must first register an account. Click here to sign up.
Once you have an account, it is important to become familiar with the training documents. These can be accessed as soon as you log in and, among other things, they include information on how to:
Create and edit the list of behaviours you want to track
Log behaviours
Manage users/volunteer accounts
View and download reports
Share the data