PLANNING THE ASSESSMENT
IDENTIFY HIGH RISK SCHOOLS
After the project has been planned and partnerships formed, the schools that will be assessed must be selected. It is important to prioritise high-risk locations, but it is also clever to align the school zone assessment plans with the strategy from road authorities and municipalities. In this section, the toolkit will detail some of the approaches that can be adopted to select the schools that should be assessed. In some cases, two or more of these approaches can be combined.
UNDERSTAND THE RISK
The first step in selecting the schools that are going to be assessed lies in understanding the local road safety context. This means looking at how various road users interact. Identifying patterns in the behaviour of different road users (such as traffic conflicts, crossing locations, pedestrian routes, etc.) and the results of these behaviours (such as speeding, running stop signs, congestion, illegal parking, etc.) can provide insight into problems in the built environment, infrastructure issues or places where there needs to be more law enforcement.
These patterns of behaviour can also highlight the need for education and awareness. The CAA School Zone Safety Assessment tool can support the first steps in identifying issues and improving the safety of a school zone, and can be combined with SR4S for a detailed infrastructure assessment.
After engaging the stakeholders, it may be possible to have access to information and resources to support this mapping process. To avoid duplication of efforts and further engage stakeholders at the same time, it is helpful to check for any data or preliminary risk studies that may have already been conducted by relevant parties. The local authorities may have some helpful resources available such as crash data, a Pedestrian Plan that highlights areas for improvement, or an existing school zones programme with priority school areas already mapped.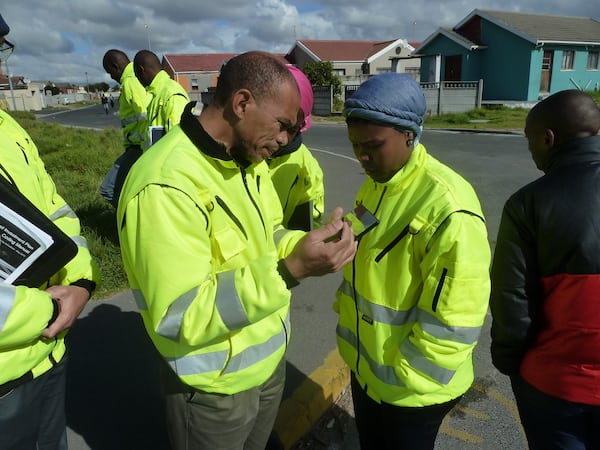 PRIORITIES FROM LOCAL GOVERNMENTS
A good strategy to advance the project and avoid duplications may be checking whether local partners, governments, partner organisations and private companies have ongoing school zone projects. In this case, it makes sense to team up, share skills, and assess schools that have already been identified as priorities.
Similarly, it is worth checking for any major works that are planned (e.g. a mass transit corridor, traffic impact mitigation interventions, road maintenance) and how schools in these zones will be affected.
Combining the school zone programme and assessments within areas where works are planned may mean the project can benefit from funding already secured for the works. The cost of implementing a school zone project is likely to be negligible within the budget of a major road development. It is so important to be aligned with local road authorities to maximise the project outcomes.